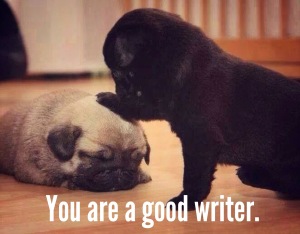 We all know the greatest hits of writing advice.  I've waxed rhapsodic about them myself:  Be the best version of you you can be! Put your butt in the chair!  Say yes and figure it out later!
Those are all good, solid likable pieces of advice.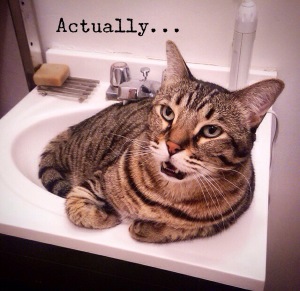 Now let's talk about the grit and grime you encounter in The Fire Swamp.
1.  GET COMFORTABLE WITH BEING UNCOMFORTABLE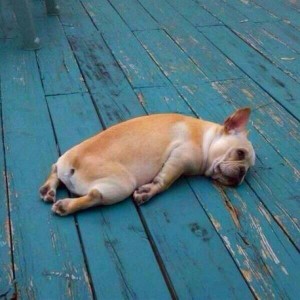 If you're looking for any kind of certainty in publishing or the arts (or life)  in general you are going to be chronically disappointed.  As writers we must learn to embrace – not unlike Lennie in Of Mice and Men – UNCERTAINTY AND IMPOTENCE.  This isn't about us writing another book or finding another corner of our creativity to mine, this is about sales and numbers and the sometimes glacial time it takes for things to happen and unfold.  Trusting the timing of our lives is the hardest thing in the world.  And of course when we look back we can see very plainly that it was the right path, but the discomfort we must sit in as we learn these lessons can be utterly unbearable at times.  What I've come to learn is that the discomfort is part of the ride.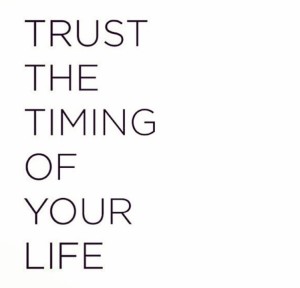 COUNTER MOVE:  Get ready for the Vulnerability Hangovers after we venture out of our comfort zones.  Those lovely hours where we second guess everything we said and feel utterly exposed and impossibly awkward.  I weather these by communicating to loved ones and safe writer friends.  I busy myself with another project.  Even just acknowledging that I'm having a Vulnerability Hangover and that my catastrophic thinking is not real helps me crawl through it.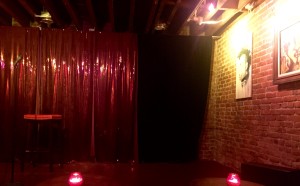 2.  YOU WILL BE INCONVENIENCED
No one owes me a life as a writer.  And no one certainly owes me a life as a working writer or even a successful one for that matter. Believing I am good at something isn't enough. And I know this is basic shit, but I feel like it's something I need to revisit from time to time.  If I want this, I am going to have to work and hustle to get it – beyond what is convenient, timely or even "fair."   Whether it's a pressing deadline or living frugally, each of our inconveniences is different.  And after all is said and done I still might not make it to whatever finish line I envisioned in my head.  And yes, there is a fine line between being inconvenienced, being annoying and being taken advantage of …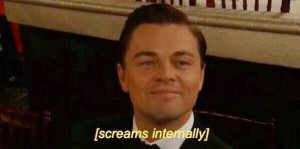 COUNTER MOVE:  When I'm going out of my way for something, it's always a good time to assess why I allowed the inconvenience:  I didn't want to say no, it's the bottom rung of the right ladder, did I undervalue my time.  And for me, these factors can only be measured when they're in play, so the only way to learn is in practice.  However shitty the inconvenience was, it was for a reason.  If I can learn the lesson, it was worth it.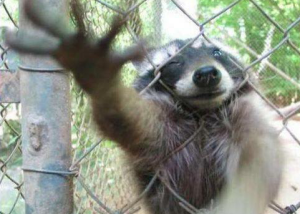 3.  THE ELEGANCE OF HUMILITY
This isn't about hiding our lights under bushels or not being happy for our successes.  No, the humility I'm talking about is the one that focuses more on ego as it relates to writing.  If I put my ego above the writing, it does not go well for me.  If I put writing above my ego, things tend to flow better.  If this whole thing is an apprenticeship, then I have to be open to the fact that lessons are everywhere – even in something that – to some – might look  "beneath me."
COUNTER MOVE:  Switching it up and trying something new can shake things up a bit in a very good way.  Also, it's nice to be reminded at what being a beginner feels like again – in that nails on a blackboard kind of way.  Seeing writing from an entirely new perspective.  Say yes and figure it out later and then be ready to BE BAD AT IT.  Get uncomfortable.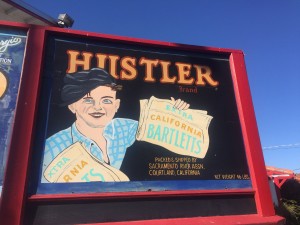 4.  THE RESILIENCE OF RESILIENCE
I tend to get a bit Galaxy Quest in my Never Give Up, Never Surrender-ness.  My Mom always tells me, "Don't quit 5 minutes before the miracle happens."  And then the Unbreakable Kimmy Schmidt added "You can do anything for ten seconds"  to my Nose to the Grindstone Book of Affirmations.  I was talking to a writer friend about this piece of advice and she likened our lot to those inflatable clown punching bags that just KEEEEP COMINGGGGG BACKKKKK.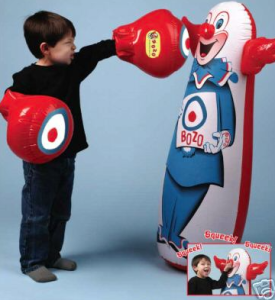 And I think we all get that this is a hard road and takes an insane level of tenacity.  The part I have to keep learning is to remember not to take anything personally while somehow extracting whatever lesson I can from the process.  It's a surgical separation, to be sure.
COUNTER MOVE:  Rejections are part of this business.  I'd like to say I've gotten used to them, but they always sting.  In a business of overnight successes (that take 17 years) it's hard not to hang all of our hopes and dreams on any one project.  The best thing I've ever done is to have several projects going at one time. And different projects – books, scripts, blogs, storytelling shows, collaborations, fun projects with friends and GASP creative hobbies that are just for fun.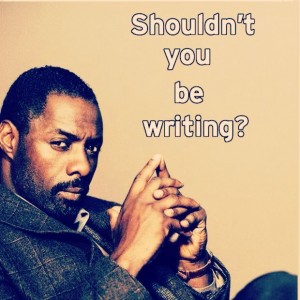 5.  DIGGING DEEPER
When we are good at a thing, it is very hard not to do that thing the way in which we are good at it.  What we don't see happening is that the thing we are doing is now becoming stale.  Ruts.  Being in the groove.  Churning it out.  This is what happens when we don't dig deeper  – which is the best worst advice ever.  There is another way to look at things.  A way that is the road less traveled.  A way where I don't know all the answers.  A way that challenges me and makes me feel kind of dumb.  Go. That. Way. Sometimes.
COUNTER MOVE: Oh, is it going to feel clunky, but at the same time?  It's going to be kind of invigorating.  Widen your net.  Go outside of your usual haunts.  Shake things up.  Read other genres.  Watch new shows/movies.  Talk and geek out with other kinds of artists.  Explore your own creativity.  Let yourself evolve.  Shed the old skin.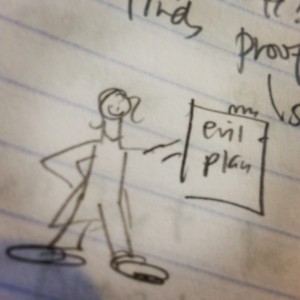 by